Publicized: 8/1/2018.
A bag is stolen in 2016 while in a vehicle; a bank card is in a bag in the vehicle. We reported that card missing in 2016-18.
We think someone accessed the bank card after stealing a vehicle; & possibly used it for the account; or to have altered information.
Any transactions relating to the account &/or card are fraudulent. This is the same for all financial institutions.
Publicized: 7/25/2018.
Our finances are different from that of CNN. If CNN made any claims to The Fashion Forbes, Inc.  account we reserve the right to dispute that as well.
CNN might have ties with JP Bank Affiliates.
CNN hasn't anything doing with our account either.
Disclaimer.:
The Fashion Forbes, Inc. is the highest ranking. We report News station CNN & it's affiliates if they made claims to our financial account; especially if they turned out to have been the stalkers we complained about.
Publicized: 7/21/2018.
+(A.US.42)\(E.UK.21)
Publicized: 7/20/2018.
Our CEO is an adult married female.
To avoid any confusion all of our business is orchestrated by our CEO only; no business with other persons mentioned or not concerning this publication.
Continued Account Lockdown.:
Mrs. Parker would like a continued Lockdown on the account & for any persons linked or having access to the account other than herself arrested for fraud etc.
The persons who's name is on the account should be alerted about the dispute.
Publicized: 7/19/2018.
Foreign currency that doubles in America.
Publicized: 7/9/2018.
7/9/2018. Work Well with Us.
Going forward; work with The Fashion Forbes, Inc. StyleMeCEO; get & keep the situation resolved in our favor; at once & indefinitely.?!.
Publicized: 6/24/2018.
Due to extreme stalking; impersonations; theft & recent situations involving hacking our account may even remain locked until further notice.
Continue Lock down. 6/24/2018. (4:23 AM).
Continued Lock down. 6/27/2018. (12:49 AM).
Continued Lock down. 7/9/2018. (4:414 PM).
Publicized: 5/31/2018.
The Maximum on the reward is eight figures in total!
We may even be very aware of how many figures it is! We have not yet authorized any transactions within the account.
* Disclaimer.: We are very aware of the amount within our account; in balance & figures.
Publicized: 5/23/2018. Lock Down the Account.
This situation needs to be resolved right now! The bank is just collecting interest; meanwhile these hoodlum some even kidnappers & rapist are bragging in songs! We have no idea if the Bank or US Treasury are safe or not!?
All this off of interest & credit alone! They have access to the bank somehow but not Mrs. Parker's account it seem! They are living possibly off credit & interest alone!
Basically no one's able to offer nor suggest any sort of finances back on someone else account! It's not up to them! The business is not with them! Amounts made are also not up for anyone's bias; the amount may even be just the amount.
Publicized: 5/22/2018.
Lock Down the Account: Rebuke any devour that might have cause by people or advisory's standing in the way right now & at instance.
Get the ordinance & protocol corrected, at once!
Publicized: 5/19/2018.
We may be & have always been protected from cruel & unusual things in any contracts; by just NOT signing up; not agreeing; pre-reading; & now by Legal Binding Statement to establish our protection, rights, & ownership rights officially.
We have always protected ourselves with full understanding of legal rights. The Fashion Forbes, inc. Legal Binding Statement. That may even be solidified as final.
Any liable or defamation, rumors spread are probably by upset whoremonging attackers that are mad they didn't or couldn't trick this particular person. We may even stay & remain protected regardless of intention, company, bias, opinion, legion, status, success, health, circumstance; Etc. This may even remain non-negotiable.
Publicized: 4/15/2018. Immediate Lock Down; Until Further Notice.
Please lock down all accounts associated."… has a credit score of 700,000.!!!."- Meet the Blacks.

Continued Lock Down. 4/22/2018. CExO. Sun. (1.10PM).
Continued Lock Down. 4/25/2018. CExO. Wed. (7.53PM).
Continue Lockdown. Sun. May 6, 2018. (9:23).
Continue Lockdown. Wed. May 17, 2018. (9:23).

Continued Lockdown. May 22, 2018. (11:00 AM)

Continue Lockdown. 6/24/2018. (4:23 AM)
Requested Order of Operations to Release.: Identity Clearance. 
The information is exactly as seen here; trust no one's information but your owns, so double check, triple check; delay in days etc. Until the proper clearance correlation is completed.
No Acceptable Health/Authority Branches.:
Sutter.
Kaiser.
Securitas.
Nor WB/ Universal City Security.
Note: To all companies, persons, legions, or entities other than The Fashion Forbes, Inc. listed CEO please allow The Fashion Forbes their pardon, respect & access to their properties without conflict.
We would like all adversary to move out of the way right now, at once. Our CEO is one person & may even be allowed sole ownership; without any other company entity claiming any ownership to a product that in sole belong to the one (singular) CEO; Mrs. Parker; only. Keep in mind it could even be credit score alone.
Publicized: 3/23/2018. Multi- Bank. Everything Should Be Instant.
Please be sure to lock down all accounts associated until this situation is resolved.
5.7 billion/trillion
Ra… bought into Chase?!.
Chase & BOA?!.
Your only asked to notarize things IF & only IF it involves a value of over one thousand dollars.
2.37 Chase
2.37 BOA
Where they're any recent Chase & BOA mergers!?. Or Stack purchases?!.

They bought into chase to take over Barbie's account.?!. They never wanted anyone to find out who she is!?.

They withheld Barbie's account in Chase Bank.

Barbie Sued. 2013-14.
Barbie is granted winning Judgement.

Now they withheld the info on Parker's.
We have no stunt double.
All of The Fashion Forbes, Inc. staff & crew may be clean, crime free individuals with good reputations, & clean records; rather by deed or estrangement legal process.
| Rank | Bank name | Headquarters Location | Market capitalization as of January 17, 2018 (billions of US$)[2] |
| --- | --- | --- | --- |
| 1 | JPMorgan Chase | New York, New York | $392 |
| 2 | Bank of America | Charlotte, North Carolina | $325 |
The Banks position is told hold finances, disperse them as choose by the account owner & collect interest or a various percent.
| Bank | Savings APY | APY Minimum Balance |
| --- | --- | --- |
| Ally Bank | 1.45% | $0 |
| Bank of America | 0.01% | $0 |
| Barclays | 1.00%-1.05% | $0 |
| Capital One | 0.75% | $0 |
According to the law it literally may not even matter if it was a dollar.
Publicized 4/4/2018. Punitive. 
Punitive damages, or exemplary damages, are damages intended to reform or deter the defendant and others from engaging in conduct similar to that which formed the basis of the lawsuit. … Punitive damages are often awarded if compensatory damages are deemed an inadequate remedy.
damages exceeding simple compensation and awarded to punish the defendant.
all words any words phrase. punitive damages. n. (synony- mous with exemplary damages), damages awarded in a lawsuit as a punishment and example to others for malicious, evil or particularly fraudulent acts.
all words any words phrase. exemplary damages. n. often called punitive damages, these are damages requested and/or awarded in a lawsuit when the defendant's willful acts were malicious, violent, oppressive, fraudulent, wanton or grossly reckless.
When Can You Sue for Punitive Damages? In a personal injury case, a successful plaintiff is compensated financially according to the amount of his damages by what are called compensatory or actual damages. But these damages may not be the only type of damages available to a plaintiff in an injury lawsuit.
Pain and suffering damages arise from the injury itself, and are therefore available to nearly any injured plaintiff. … Therefore, if punitive damages are awarded, they are usually awarded on top of any damages the plaintiff receives for pain and suffering.
DEFINITION of 'Compensatory Damages' Money awarded to a plaintiff to compensate for damages, injury, or another incurred loss. Compensatory damages are awarded in civil court cases where loss has occurred as a result of the negligence or unlawful conduct of another party.
Publicized 3/19/2018. Identity Theft Awareness.?!.  
The Fashion Forbes, Inc. acts without middle man; & has always. We have financial institutions in place; they do not speak nor make decisions for this company.
We are very simple, all decisions & financial responsibilities are in sole the CEO only.
We use multiple financial institutions throughout the USA.
Publicized: 4/1/2018. FF. News Update.
We are not  entertaining any outside deals at this time.
We are not in contract cahoots with any of the following business entities:
Viacom

Telecom

Fox News/40

M.Jordan (Nor anyone/entity associated.)

Bank Corps.

Record Lable

Various Production Companies.
The Fashion Forbes, Inc. Crew speaks for themselves. (Same Crew of Four. Since 2012-18). We have not received nor do we acknowledge any outside deadlines.
We may even reserve the right to right now revoke all signatures associated with any & all entities associated. We reserve the right to be first exempt indefinitely  from anything that threatens our F.F. Orbes Legal Binding Statement & Basic Human Rights, always!
Any signatures in place might even be a forgery. We may even reserve the right to sign for ourselves.
Publicized 4/6/2018.
Mrs. Parker,  The Fashion Forbes, Inc. Founder & CEO is a born female/woman/senora; & has no affiliation with the publication fashionforbes.com; The Fashion Forbes, Inc. Is founded & may even be copy written first in 2012.
Publicized 3/12/2018. Hearst Productions.
We have NO AFFILIATION with Hearst Production Company.; we haven't ever.
This may not ever change.
A vehicle owned by F.F.Orbes & SBB Productions was impound by Hearst Tow in Capital City; Sac CA.
Publicized 4/16/2018. Devastation. Resulted. The Tow; Theft.
4 Vehicles

Clothes
6 Phones
1 Tablet
Memerabealia

Files
Home Invasion (While away in NYC.)
Email Hacks
Identity Theft
Action Taken: Legal Suits.
Publicized 3/9/2018. Bank.
Bank Beware.
In light of our account now being in a bank; there might be bank robbers that have invaded banks & have robbed locations! We have no affiliation with these individuals & they haven't a thing to do with us! We are not the same. We do not work for the same people. We may not have NO correlation with them what so ever.
Our funding may even be totally legitimate. That may not even be our funds being looted, but the banks (In light of the situation); due to our funds being separate from the bank.
Basically we would be just a client of the bank, trying to get our funds liquidated & cleared while "someone" might be using our account as an excuse?!.
Publicized 3/9/2018. Sacramento Legal System Compromised.?!.
Parker has filed legal action since 2014. Parker has experience delays due to the nature of the situation.
Parker has had some minor issues with local authorities over misunderstandings; however; Parker is even remain innocent, released & not charged with anything. Parker is a married; career woman, witness & victim.
Parker may have taken legal actions. Parker may even be issue Captain of a Local Sheriff location.
Banks illegally withholding accounts.
Recent Sac.Capital Invasions
Sac.Capital Police Harassment & Assault. (Jealous!?.)
People outward opinions.
The team of stalkers (Basically they invaded a bunch of stuff or have been posing as if they have position within the brand.) Has Sacramento Federal Court Building been compromised?!.
People trying to withhold for the purpose of a "power trip" & a trick.
Sac.Capital courts & police flat out lying & giving false information.
We have not ever hired any company to take care of fiances nor client records. We might even need to get new authority officials due to the recent invasions!
Sac.Capital Police & Sheriff's have assaulted Mrs. Parker who hasn't done anything but return from a New York business trip, where The Fashion Forbes, Inc. first official location was opened. The authorities are either Bots, clones, or just flat out waiting to be proved wrong in regards to their protocol & the proper handling of situations.
The Fashion Forbes, Inc. CEO & the accounts may only be the sole property of the Fashion Forbes Inc. CEO Mrs. Parker. No one inherits the funds unless the descendants of the CEO.
Publicized 3/6/2018. Chase Update.
We just received an email from Chase office & our personal email is being held hostage to an account while we read their message upon opening an email. We may not have not agreed to anything.
We may even be & remain protected by The Legal Binding Statement. We may pursue with all rights further legal action to have our email released, at once.
This could be a hack or  trick. We have always been & are still free to bank with any banking institution of our personal business choice.
Publicized 2/15/2015. Leach Servers!?.
There seems to be some elaborate scheme involving the one called G.T.L. (Google Translate Lady). Her server that she bought is believed to specifically target The Fashion Forbes, Inc.
Her server would likely be hacking all emails connected to the ($) symbol, numbers, w.press,  etc. This is the server that needs to be brought down to release the truth!?.
They might even play the sounds of money calculating at peoples personal locations, once they've tracked the hacked email address. Parker may have all rights to her accounts she may NOT ever sign over anything to anyone nor entity.
Publicized 2/1/2018. Films Speaking On Wiring accounts!?. 
http://bestvseries.com/movies/non-stop/
Publicized 1/29/2018.
Legal action regarding all corporal matters has already been taken regarding all matters 2014-Present.
Publicized 1/27/2018. Chase Bank. Sacramento & California. 

In light of the situation, we have our bank statement & are waiting for our account to be liquidated. Liquidate The Fashion Forbes, Inc. Corporal Accounts solely & only to our CEO, Mrs. Parker at once & immediately.
There may even be a situation caused by the recent knowledge of recent large accounts that have caused bank invasions & the liquidating banks & clients funds.
Heighten awareness for identity impersonators, x-rays, fingerprint, etc. Security clearances.!?. Mrs. Parker also must be able to stand alone in clearance.!?.
There has been far too much confusion regarding this simple situation that is effect our lives! Correct the errors that have been made in this situation. Fix our lives right now according to our will only, immediately.
Publicized 1/26/2018.: The Port Correlations: Offset. Fairfield!?.
"F*ck the #Rollie!"…Return, The Fashion Forbes, Inc. #RightNow & #Indefinitely.!?.
Click Link to See Ports at: 1:19:59.
https://gomovies.pet/film/all-about-the-benjamins-4699/watching.html?ep=1005818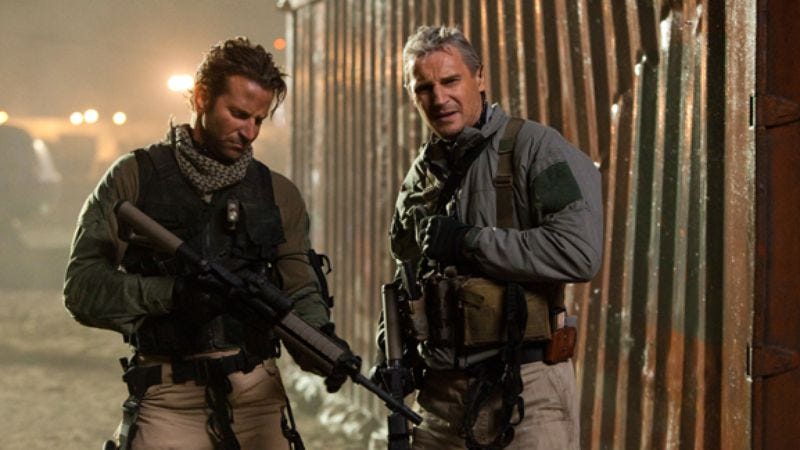 Fairfield

 resident among 9 in California indicted for alleged conspiracy

http://www.dailyrepublic.com/solano-news/fairfield/fairfield-resident-among-9-in-california-indicted-for-alleged-conspiracy/

Is this Swiss Barbie Bone in Wraith?!.

Ports & Basements!?.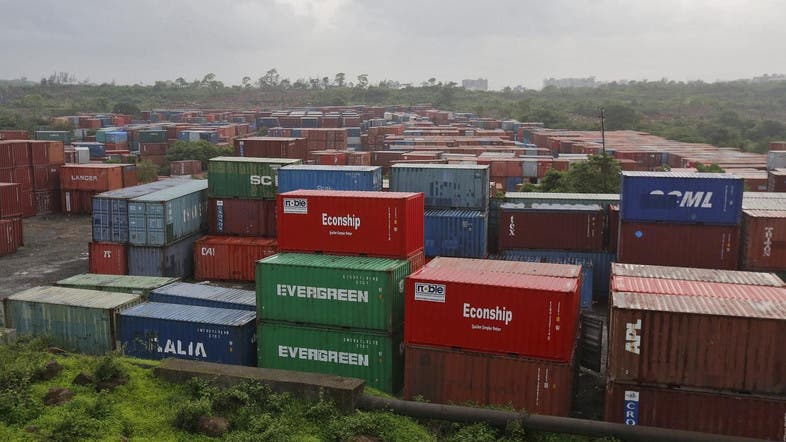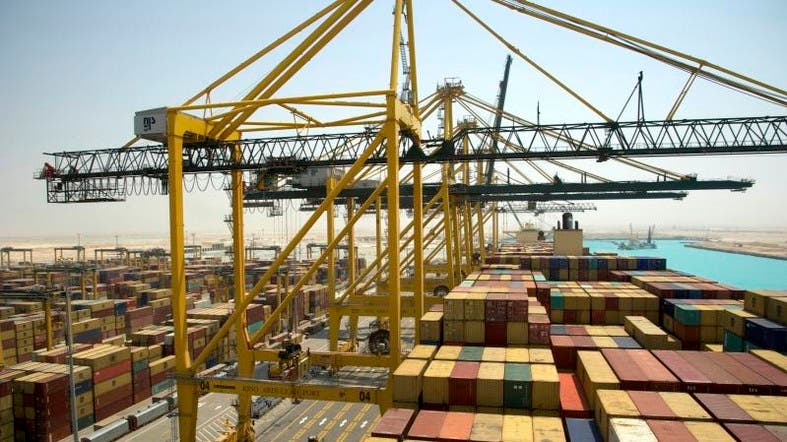 For the safe recovery of The Fashion Forbes, Inc. Corporal Funds.!?.
Publicized 1/16/2018. Muslim Thailand. Google Translate Mad Person!?. Illegal Withholding. 
Team Print New $$$.!?. 1/21/2018.
Return all that is being with held at once, right now & indefinably.
" All that I can forgive, but Debbie… Pastels.!?." – Adams Family.
The Google Transit lady could be the one doing it & with ties to Thailand!?. Etc. Bell used to mention wanting to be a  "interpreter" or "speech therapist" this directly relates! Who owns Bell street in Sacramento!?.
Its also been said that they have founded a construction company & have done various project in Los Angeles! Do they have a location on Globe ave in Sacramento CA?!. The new owners of the Social Security Office in Folsom, Cunningham's.!?.
Regardless of the business, though most may seem fairly new! None can be exempt! This is the largest influx of revenue America has seen ever possibly & non of the factitious sources of income may ever even match up.
The pastels could also be a real form of torture.!?. Real people being controlled.?!.
Giggle Shorts By: Google Translate Persons. Music.
Server
Def
A server is a computer that serves information to other computers. These computers, called clients, can connect to a server through either a local area network (LAN) or a wide area network (WAN), such as the Internet.
" Any problem with the magic can be handles, run & POS your server like Rambo, clean your clients out like shame wo! Hit you over night you wont know though" -Pastlae (Their Confession?!.)
A retail point of sale system typically includes a cash register (which in recent times comprises a computer, monitor, cash drawer, receipt printer, customer display and a barcode scanner) and the majority of retail POS systems also include a debit/credit card reader.
Ming Lee from Sex & the City.!?. Crazy House Keeper Episode. Pie Mai.!?. & Are these pastel characters real people, in a pastel house of wax.!?.
She might even work for Chase Bank.!?.
" Somehow I understood when he spoke Thai." – Your Love. Nicki Minaj.
Thai is very popular in Hollywood.
These are fictitious companies & sources of income that are really redirecting servers seemingly undetected.
There aren't any reasons for there to be any middle person's involved with the finding & disbursement of our corporal funds.
We have no association with any "Annie May" personalities, nor any shows/movies/productions. They're could be a referral key used as a fire redirecting wall.!?.
We have no association with the following companies: Jamba Juice, EPIC, Construction Company in LA nor Securitas. Though some companies may have family correlations.
Be "In n Out" them BANKS so much… Serveral of them works at various banks.!?.
Peruse only once electromagnetic drills have been practiced to perfection!
Publicized 1/12/2018. 
If there are ANY large amounts of money oddly stored around the world, on islands or on port bins, etc. It may also relate! We make priority first claim to the recovery of all the corporal funds.
It might look something like this.!?.
Publicized 1/4/2018. Cardi put the ….. On Offset.!?. 
There shouldn't be ANY indebtment or offset related to the members of The Fashion Forbes, Inc. Any persons who act as though as reason to withhold & loot corporal funding is in direct violation.!?.
There are no excuses for middle men unless you can see direct & varifiable evidence of transaction with CEO. Actual transaction, later recorded.!?. None yet exist for the tip revenue service. Doing so is embezzlement, grand theft, defamation, grand larceny etc. regardless of whom so ever it is!. Illegal withholding of funds is a violation of the United States law & obstruction of Justice, harrament, & consipiring against royalty.!?. Treson!
Riddle:(…..)(12345)(p*ssy)(money).!?.
No one is exempt & it's without "respect of person's".
off·set
noun
noun: offset; plural noun: offsets; noun: off-set; plural noun: off-sets
ˈôfˌset,ˈäfˌset/
1.

a consideration or amount that diminishes or balances the effect of a contrary one.

"an offset against taxable profits"

2.

the amount or distance by which something is out of line.

"these wheels have an offset of four inches"

SURVEYING

a short distance measured perpendicularly from the main line of measurement.

ELECTRONICS

a small deviation or bias in a voltage or current.

3.

a side shoot from a plant serving for propagation.

a spur in a mountain range.

4.

ARCHITECTURE

a sloping ledge in a wall or other feature where the thickness of the part above is diminished.

5.

a bend in a pipe to carry it past an obstacle.

6.

a method of printing in which ink is transferred from a plate or stone to a uniform rubber surface and from that to the paper.
verb
verb: offset; 3rd person present: offsets; past tense: offset; past participle: offset; gerund or present participle: offsetting; verb: off-set; 3rd person present: off-sets; past tense: off-set; past participle: off-set; gerund or present participle: off-setting
ˌôfˈset,ˈôfˌset/
1.

counteract (something) by having an opposing force or effect.

"the deficit has been more than offset by capital inflows"

synonyms:

counterbalance

, 

balance (out), 

cancel (out), 

even out/up, 

counteract

, 

countervail

, 

neutralize

, 

compensate for, 

make up for, 

make good, 

redeem

, 

indemnify

;

 

More

atone for, make amends for, make restitution for

 

"we were not able to offset our losses over the last quarter"

2.

place out of line.

"several places where the ridge was offset at right angles to its length"

3.

(of ink or a freshly printed page) transfer an impression to the next leaf or sheet.

No one is exempt & it's without "
Publicized 1/3/2018. +.!?. 
The Basement Safe. Behind the Wardrobe. Electromagnetics Sensors. Demagnetizers. Night Vision.!?.
Some Electromagnetic machinery may be able to transform/ disfigure. Demagnitization & Electromagnetic detectors are absolutely required.!?.
Publicized 12/17/2017.
Guaap Dad a model at Azyle of The Fashion Forbes, Inc. has a message for everyone!
Straight from Los Angeles!
Publicized 12/17/2017.
We wouldn't like to be associated with things, misinterpretation, rumors, nor misunderstandings of outside person's for being ignorant of personal perspective, attitude, personality etc.
This song, & the lyrics thereof are totally contrary to our reality! This is not something we (CEO Alike) would EVER! Say nor do for pretty much anyone nor legion! EVER!.
We are also NOT apart of any behind the scenes sherades or shinanagins, connected outside person's, large crews & or Hollywood! If you have encountered that, one may be entertaining frauds.!? The people visible as Administration are the only person directly associated with the business & coordination of The Fashion Forbes, StyleMeCEO brand entity.!?
Publicized 11/21/2017.
As we were launching a new feature at 8:00 AM the feature was disrupted by something random, if any media regarding our new feature is released it is due to theft. No one that associates with this brand has access to this feature.
Publicized 11/17/2017.
It might be a rumor that some of our members (crew) have contracts with other companies, this is only a rumor! It is NOT true! We do NOT have any unusual contractual obligations, at all. Rumor spread about this will be handled legally. Do NOT mention this corporation, nor it's members with bad & untrue propaganda.
Its not that we signed & didn't like it! We were aware before/while signing /reading & protected ourselves, business & all mentioned in The Fashion Forbes, Inc. Legal Binding Statement as a loophole & fall back protection, now & indefinably. This is unable to be changed or altered in any way. We are always business first in every scenario.
We also do not want to be met with any adversary propaganda rumors.
Publicized 11/17/2017.
We reserve the right to NOT participate in any activity &/or unusual contractual obligations, regardless of how long it may have taken to research the details of the agreement, & other time spent! Which may even be completely wasted with any such plots. It is Acknowledged & acknowledge that this is so, & we protected ourselves from any premeditated plans of such indefinably & legally, which mean's premeditated plans to "entrap" are now since 2012-indefinably null & void, legally. It is so.
Publicized 11/16/2017.
The Fashion Forbes, Inc. protected itself, staff, clients, assets, finances, & business relations officially in 2012 & third party notary, to protect these thereof, indefinitely! This includes all persons sourced.
Any previous agreement between a contract & one of our clients is also null & void! They are not legally obligated to fulfill any further contractual agreement  they do NOT wish to partake in any further; The Fashion Forbes, Inc.  legal statement free's them.
Agreements made before the notary with anyone featured here must be resigned with clear acknowledgement of rights for fitting. Re-certification or certification in general is impossible for intended (Wright's.) Which may indefinitely remain protected.


Publicized 9/30/2017.
The Fashion Forbes, Inc. & it's CEO Mrs. Akika Parker T. Is sole owner of, The UDK.
Please turn over the UDK in totality & all of it's assets, now & at once.
Publicized 9/17/2017.
"Elevator" Articles in introduction changed to "Gravity Grid" Article.
The Fashion Forbes CEO can be seen as a featured guest to Hip Hop Weekly & Source Magazine owner Benzino's televised Baby Shower on HGTV with David Tutera.
Benzino (left), Akika; The Fashion Forbes, Inc. CEO (Center) Althea (Right).
Mrs. Parker & Swiss Barbie Bone (unseen guest) are protected by; The Fashion Forbes, Inc. Legal Binding Statement Indefinitely 2012-16.
Publicized 5/20/2017.
You can NOT under any circumstances record someone with a personal device without their permission, AT ALL. We do NOT record people without their knowing on our personal device, in public! That is illegal! We may have been recorded on someone personal device after they have harassed us! However if that footage surfaces, the owner shall have to face legal action for compromising footage used as a defaming propaganda. There shouldn't be ANY unapproved media regarding ANY members of, The Fashion Forbes, Inc. We have signed no release, nor given consent. That content is considered enemy propaganda, & illegal media, it's illegal to even watch without reporting!
We are also contract distributors, we are NOT on any third party contracts. Third party is anyone outside of The Fashion Forbes, Inc. That is final.
Publicized 5/13/2017.
We still haven't any updates on the tip revenue situation. We believe it may be connecting to the recent arresting & release of a New York Hacker. We are still a sole entity. No one but the C.E.O may have rights to The Fashion Forbes, Inc. funds. The Crew has been living on their salary based jobs, freelance activities etc. The Fashion Forbes, Inc. Crew are entrepreneurs; each earning over a few grand per month; & tens of thousands to hundreds of thousands living a working class life style. We have wonderful lives, which is why we decided to publish it seems, a pure life's spender of loveliness, identical to what we actually live, experience, exist in, on a daily basis; all of our lives!
Click Link: https://thefashionforbes.com/2015/09/22/tech-news-new-apple-products-hot-holiday-releases/
Publicized 5/3/2017.
Be sure to visit Our Media Center, this instance!
Link: https://thefashionforbes.com/services-contact-us/
Check Out The New Samples for "Private Page" in Space.
Visit Space:
https://TheFashionForbes.com/Space.
Center Space: Sample: The Rating Pages.
https://thefashionforbes.com/Person/
Publicized 4/27/2017.
No one may use our personal life media to make a show without first our permission. That is the same with personal outings, we do NOT record people without the knowing, it seems sent media & "Uploaded Transferred" media; however, it seems to be media consumers are already satisfied with, respectfully.
It seems, Due to the nature of the situation their can be NO legal action taken. It seems things may indeed be investigated without any legal action taken against this brand entity.
It seems there shall NOT ever be ANY transfer of Ownership with this brand it belongs to the CEO, Ms. Parker.
Only one person has this sites password, the CEO.
We are NOT rolling with any large entourages at this point, 2017.
*Disclaimer* They will try to delay time, waist time, disable, make people walk, steal etc.  Not anything it seems may do that. We do NOT put things in peoples food, now may anyone seem to ever do that to our food, it is NOT okay. They may NOT EVER do this to us. Anything taken that first belongs to us (Ms. Parker The Fashion Forbes, Inc.) , indeed still belongs to us (Ms. Parker The Fashion Forbes, Inc.) at once & in totality for infinity & beyond, it seems return & or relinquish immediately, forever ! & it seems in one peace.
We are NOT an Escort Service.
Publicized 4/25/2017.
There is NO affiliation what so with ANY other personalities! The persons presented in Crew is the only crew associated with this brand thus far. There is NO mixing up of faces or personalities! For any reasons!
The persons you see are the ACTUAL TEAM MEMBERS & ONLY! Anyone who is NOT visible via this media in Crew, that claims to be a Crew member are flat out fibbing.
Crew: https://thefashionforbes.com/whos-style-me-ceo/
We reserve the rights to ALL of this business & pages in sole with total dominion & jurisdiction.
This is The Fashion Forbes, Inc. original media presentation in sole.
Publicized 4/18/2017.
We seem to have always kept out personal lives & business matter totally separate! This professional publication is NOT for the exploitation of our "personal lives" this is a professional gallery display, data log, & periodical archive. This may be considered a professional business practice only. This is really not a place where we air our personal matters, however we are an official news source, it seems; we will report the news accurately & with jurisdiction.
Publicized 4/9/2017.
We have not ever been bound by any contracts, nor company entities they have no rights to funds generated through The Fashion Forbes, Inc. media; Only & Solely The Fashion Forbes, Inc. There may be no legal government regulations in place with this brand ever, no government entity should be posing as a Crew nor Business Associate. We have  jurisdiction over our own brand, companies, & funds with in the The Fashion Forbes, Inc.
We have one CEO who may have persons connected to contracts with Viacom, those persons are actually. Yes, NO REFUNDING!!! Do not ask. These funds are now personal corporal funds, taxable to the U.S. government, through yearly taxes. We have NOT yet agreed to fund ANY projects!
Some events that we may have spoken on may raise an eyebrow! We are professionals! We are happy! Live Free etc. This is not our personal lives, this is business. We seem to not be into that!
Such As:
http://www.viacom.com/brands/pages/default.aspx
https://thefashionforbes.com/2016/10/31/b1xtv47-the-tale-blood-envy-1988-truth/
That seems to also include Wendy Williams, family, The Real, Gamers, stunt doubles etc. They have no association with this NEW brand entity, & may NOT EVER!
We can not judge however feel strongly against this and NOT allowed in The Fashion Forbes, Inc. umbrella.
No one has stock in this business yet either. The personalities listed throughout the Blogazine and featured pages no matter how "popular" are simply features, business, & personal relationships/contacts. All names listed belong to The Fashion Forbes, Inc. & the founder including Azyle, the official boutique featured. Basically things are just as they seem posted via this blog media, however for the purpose of understanding:
These are the Associates in Sole; Title & Role listed:
https://thefashionforbes.com/whos-style-me-ceo/
One founder & CEO listed.
Four crew members listed.
We are NOT a Viacom owned entity. We have NOT ever, especially the CEO & Founder.  It seems, it IS legal to use ANY free published media. We have copy written this process & we are the ONLY publication able to release media with this method. 
Publicized 4/2/2017.
We may reserve the right to have advertising, operate our business, generate personal and corporal funding, progress normally within our reality (what good that happens for us is for us), a right to accurate stats!!!! (Free of competitor regulation or manipulation) audience, and out sourced photos content media from all entities with released media without a caution label.
What we do may & is legal, abides by legal guidelines, taxable, and a complete legal business practice.
Publicized 3/25/2017.
Just wait on it!
– Look It Up!
Publicized 3/6/2017.
We (C.E.O) may have no affiliation with any other media personalities, will not! We ARE actual persons and may still remain; NOT and may not ever be costumes personalities. No one may imitate us in effort to obtain funds etc. This may be the pause of a whole situation in totality. Let no one thick or act as though they have any permission to alter or wear anyone as a costume or media personality or real life nor ANY intent what so ever.Let no one rather man or other various entity, legion, &/or business think or act as though they have ANY rights to the Fashion Forbes, Inc. revenue in any shape or form; that is to be orchestrated by the Fashion Forbes, Inc. C.E.O & sole founder ONLY. No one may study to try to be like us, nor have we given permission for anyone to plant themselves around us personally with effort to study us personally; let know one act as tho, no one may counterfeit. No one may continue this process once the sole stops. There may be no imitations of this process.
Amen.
Publicized 3/1/2017.
The Fashion Forbes, Inc. Crew works in 2012-2015 as leaders on every job/career positions Some crew work in corporate and management positions! They do local events, travel, styling, etc. Each team mate is it seems suitable to work efficiently, with professional etiquette, conduct, attitude etc. We do a lot behind the scenes.
Not yet any word on mention situations resolution, or if there is any real truth to Television rumors that keep spiraling. We have not seen there fore do not know. We take any media that has been seen as "enemy propaganda" and it can be edited to look anyway! We would like it removed as it is without consent or by proper delegated persons, we reserve the right to portray ourselves in our proper image, and use individuals we choose to create, we have not solicited in any way a televised media in which seems we are in our own control.
Publicized 3/1/2017
2015 – 1/2016. Brittany Belscher gets a Cast position with Disney!
Publicized 2/27/2017.
Media content updated. There should not be any media televised or on the net other than our personal YouTube channel at this time. Please report any other unknown media or miscellaneous "competitor propaganda" to the authorities or to us! It does not matter what it looks like! It does not have our authorization and could have dehumanizing editing tactics that can be filtered to various persons, we want all media if any removed immediately!!! However with the hacking report it to the local police/authorities force who will seem to handle the matter.
Publicized 2/14/2017.
Some media content may be unavailable. It may be updated soon.
Publicized 2/13/2017.
If anyone has tried to contact us via email, it's likely we may not have gotten it! Please stay tuned we will keep you up to date on what is occurring with various back office "community progressions".
Publicized 1/14/17.
TheFashionForbes.com experienced a editorial update! Some expired links etc. Are updated.
Publicized 12/8/2016.
We are still in the process of legal pursuing & seemingly recovering The Fashion Forbes, Inc. tip revenue & email accounts!
Publicized 11/25/2016.
All events seem to start from a stolen: phone, 3 vehicles, a home invasion. This started in 2014. Ms. Parker is sole, her crew is 4 sole. All business goes through the Founder Ms.Parker ONLY.
We are said to have received Millions on our first day 4/2014. The Fashion Forbes. Inc is believed to have set the largest standard of business history with your tips! The first EVER! A new world record. Seeming to remarkably make F.Forbes, Inc. the world and USA one of if not fastest growing business and revenue ever!
In person tips are accepted and it seems still the best way to make "sure" your tip goes to its designated place. All tips are to be issued to our CEO, Ms. Parker who will provide you a taxable receipt, can also forward to 95608 zip postal office (Send it for General Delivery to Akika Parker to 6929 Fair Oaks blvd Carmichael CA 95608.). Beware of impostors, our CEO has possible stalkers trying to look and act as her. These are imposers! Possibly very good imposers! We are not on any Viacom or any other production companies, show entity, meaning if there be any media publicized about anyone of our crew mates it is unsolicited and untrue. We reserve the right to shield our reputation from rumors spread by competitors. We should not be being viewed on TV or anywhere else without permission!
Our company has no contracts with any other brand. We do not work in anyway with any other brand entity's. It seem also to not owe anyone, meaning there is no reason under or on the face of this earth that anyone should receive, The Fashion Forbes, Inc. Donation funds. We are college students, we share our hard earned and paid for knowledge. We thank those that read and donate, however we have not received ANY of your tips it seems! We shall continue maybe until 3-6/2016, then we shall possibly permanently pause, however we shall keep you updated if things seem to change. We appreciate our demand curve; of course it seems we shall cater always to our private and personal clients. The Fashion Forbes, Inc. & StyleMeCEO are owned solely by the F.Forbes, Inc. Medias founder, they are not now nor have they ever been for sale, and at this pause it possibly still will still remain the property of it's founder.
Our reputation it seems is for being the best, showing the best, and having the best, friends, supporters, and fashion! Your first ever Fashion Forbes, Inc. Will shut down it seems, your CEO will possibly go back to workforce in seeming style!  And no one else again will ever be able to see, however stay hopeful for some place fashionable! Our content however is unusable!
We have four staff members only! One female CEO listed; that is all, so far. We act fast! It seems you would see more development. Be precautions! It seems we may have scavengers looting Milli-tips!
By reading this it seems you have permission to free yourself of any gag, oath or silenter that an outside entity has tried to silently entrap you into.
You may Report to us! Send an email: StyleMeCEO@gmail.com. Also leave a comment to the right. Its just what it seems! We have not met with you nor your company.Uniquely if someone has already, they are impostors! Not anything to play with.
We ( The StyleMeCEO Staff, Directors etc. & The Fashion Forbes, Inc. umbrella entity listed.) ARE NOT…cast members on any reality shows!
Thank You.
Publicized 10/05/2016.
Fashion Forbes Update:
The Fashion Forbes, Inc. Releases Holiday 2016-17 Campaign.
Publicized 9/18/2016.
P.S.A. The Fashion Forbes, Inc. Main email address (StyleMeCEO@gmail.com) may have been hacked! If one has spoken to anyone about this business that is not listed, they are an impostor! Please contact the authorities if you've sent a tip!  This is a tip of any amount and at any time during the offering of this "tip" service.
Our business is not ran for free. We do not, will not, and can not do business until properly compensated. The Fashion Forbes, Inc. back office StyleMeCEO has great things in store for you!
Companies to look out for as they may use "clout!" This is only alledged.
We have no contract, aggreement or debt with the following:
Chase & JP Morgan
Viacom (VH1, BET, HGTV, McDonalds, Taco Bell etc.) & various unmentioned entities.
Go Daddy
PayPal
Mac
Mattel
Apple
L&HH Various New Industry Personnel.
Digital Currency
WuTang
Mk Ultra
The Fashion Forbes, Inc. Hasn't yet or expect to have any affiliations here so ever with the above listed brands & or companies.
Any recent news or major changes including relocationing can all be connected. Tell us what you see! Report to the proper authorities.
Thank You!
All Events Below are in Order of 2012-15.
• Bryant Park NYC Fashion Week 6/2006.
• Endorsed by Burberry in 2012.
• Endorsed by a Private Luxury Diet Company 2012. Healthy Start.
• Endorsed by Warby Parker in 2012.
• StyleMeCEO.com panel interviews the C.E.O of the Limited Brand Inc.
Link to Site: http://www.lb.com/
• StyleMeCEO.com is created by Akika Parker. Team members Lauren Villa, Monica Buo, Brittney Belscher, and John Thao came shortly after! They`re all prior school mates, friends and associates that formed a hot team together! Created at the capital of California, Sacramento. 12/2012.
• StyleMeCEO.com, Fashion & Food for the Cure 2013!
Sacramento, California.
Associated Press:
1. https://thefashionforbes.com/2013/08/29/stylemeceo-presents-fashion-food-for-the-cure/
Date: 8/31/2013. First Year Sponshors.
Rank.
Sponsored By: Swiss Barbie Bone Records (Platinum; Over 1,000.+), Curls.biz, The D.O.Z Enterprize (Silver; Over 200.), IADT Scholarship Program (Over 1,000.+), & A.'s Bow Ties!
First Year Sponsors Total; Mid-Level Five Figures.
• Reached over "Seven Figure" views by click & personal link! 2012-13.
• StyleMeCEO.com is requested to be used as the Top Article for the anniversary of Edith Heads Birthday by Google:
1. https://thefashionforbes.com/tag/edith-head/
• StyleMeCEO.com publicizes the world`s first ever, "Million Dollar" Digital Tip! 4/2014.
• ASCAP Awards 2014: Press.
• Various Press Junkets and Awards in Los Angeles 3-5/2014.
• StyleMeCEO.com, The Fashion Forbes Second Annual Fashion Gala 2014!
Los Angeles, California.
Associated Press:
1. https://m.facebook.com/StyleMeCEO?fref=photo
Date: 8/31/2014.
• Philippe Chows Beverly Hills
Press 11/4/2014.
Receives jewelry from Leon's of Beverly Hills 2015 in the value of a few thousand.
Press for BET College Tour 2015.
• Publicized 4/27/2015.
The Fashion Forbes, Inc. does San Francisco Radio on their transition, growth, & wrote & produced content media for a Popular San Francisco Radio Station, 2014. A 2015-16 Radio Spin.
• StyleMeCEO.com transitions to TheFashionForbes.com. The Fashion Forbes, Inc. 1/1/2015.
• The Fashion Forbes, Inc. Is official press to Fashion Week NYC. 
Date: 2/2015.
• The Fashion Forbes, Inc. The Celebration of the Sun 2015!
New York, New York.
Brooklyn, New York.
World.
Associated Press:
1. https://m.facebook.com/StyleMeCEO?fref=photo
Legally Protected!?. 2012-18. C.E.O. & Crew Binding.
Our staff is to remain legally protected against all odds; at once. The CEO has already selected the exercising of what may even be her legal right to stay & remain protected indefinably.
The Crew has the option to remain legally protected indefinably as well.
2006-2012: Asked by several executives & founded by A.Parker in 2012. A.Hayes., D.Ken., JM.H., M.Bou., E.Am. – People seemed interested in Parker's perspective & suggested her to go into some sort of WebSphere. Parker started as a college assignment & continued to make an advertising media platform; for her sole corporal financial gain. Parker now sole owner of her own Server/App The Fashion Forbes, Inc. & all finances related.
Parker is the only person in sole in total ownership. The above mentioned have no rights to The Fashion Forbes, Inc. in any way.
Date: 8/31/2015.
For Fashion Forbes Bookings Email: StyleMeCEO@gmail.com.
Press Outlets:
Radio Advertisements!

News Papers

Media Content Forwards

Word of Mouth

Social Media

Private Presentation

Pop – Ups

Appearances

Community Outreach

Various Grand Production

Styling

Events

Shows
USA- Global 2012-18. © 2018; Inc. © 2018; LLC. © 2018; The Fashion Forbes, Inc. StyleMECEO.